Listen to "Balancing Bipolar with Yoga"

Podcast: Play in new window | Download (Duration: 24:19 — 22.3MB)
Happy Holidays! As we close out 2017, it is worthwhile to explore some tools to support our personal peace of mind in the midst of political insanity. The West has known for a few decades that yoga can be instrumental in managing mood and psychiatric imbalances. In the East it has been self-evident since forever.
For this installment in the Stories of Resilience series, I began an interview with Ms. Lizandra Vidal to discuss her recovery from a spinal cord injury she sustained a couple of years ago. In the course of our introductory conversation, before beginning the interview, she shared with me her journey with a diagnosis of bipolar disorder. As her experience and perspective are fascinating and inspiring, I requested permission to share that part of her story of resilience as well. We deferred talking about her recovery from the spinal cord injury until a later date.
The practice of focusing the mind in unison with awareness of the body, otherwise known as yoga asana, as well as meditation, has been instrumental in her capacity to manage her symptoms. Through the self-awareness she has cultivated she is able to catch shifts in her mood early, before they spiral out of control. She then makes the appropriate changes in her life, and seeks help to bring her mind, body, spirit, and life back into balance. I'm delighted to share our edited conversation with you. I welcome your comments, experiences, and responses.
Lest you conclude that Ms. Vidal's experience with yoga, meditation, and her mental functioning is anecdotal, there are some scientific studies that say she's not alone. A 2013 review of twelve randomized controlled trials on the effect of yoga on depression, published in Depression and Anxiety, the official journal of the Anxiety and Depression Association of America, concluded there's moderate evidence for positive short-term effects of practicing yoga compared with "usual care".
In another study, a cohort of thirty-three high functioning people, defined as those who score well on the Multidimensional Scale of Independent Functioning, were interviewed individually or in focus groups as part of research published in 2010 in Clinical Psychology and Psychotherapy. The subjects reported successful self-management techniques that fall into five categories:
"(1) sleep, diet, rest and exercise; (2) ongoing monitoring; (3) reflective and meditative practices; (4) understanding BD and educating others; (5) connecting to others and (6) enacting a plan."
A similar study published in 2005 in the Australian and New Zealand Journal of psychiatry, interviewed one hundred people with a diagnosis of bipolar disorder who had "stayed well" for the two years prior. The research concluded that "strategies to stay well" included:
"acceptance of diagnosis, mindfulness, education, identify triggers, recognize warning signals, manage sleep and stress, make lifestyle changes, treatment, access support, and stay well plans."
A survey of 109 yoga practitioners with bipolar disorder, published in the Journal of Psychiatric Practice in 2014, reported benefits as well as adverse effects of yoga on their condition. The 86 respondents commonly described less anxiety, improved cognitive effects, such as focus and acceptance, and fewer intrusive thoughts.  Many also reported positive physical effects, such as improved fitness, weight loss, and increased energy. Some respondents did experience physical injury or pain.  Five subjects felt there were instances in which yoga practice increased their agitation or symptoms of mania. Another five felt yoga practice had at times made them more depressed or lethargic.
A 2016 meta-analysis of 17 studies, published in the Journal of Evidence Based Medicine, looked at the effect of yoga on people with anxiety disorder. Not surprisingly, it found the more you practice, the more you benefit. Furthermore, the more anxious you are, the more you benefit.
Even as yoga and meditation can be beneficial in managing anxiety and depression, it is not uncommon for some people to lose the balance of their mind in the pursuit of the balance of their mind. Some may refer to that experience as a "spiritual crisis". It is difficult to define a spiritual crisis, and furthermore to distinguish a spiritual crisis from a psychotic episode. Psychosis occurs when thought and emotions are disordered to the extent that the connection to socially accepted reality is strained, or completely disrupted. In a spiritual crisis, the person also has an extreme disruption in their understanding of their values, beliefs, identity, purpose, goals, and identity.
Both psychosis and spiritual crisis can be triggered by an intense emotional experience, often of loss. To an observer,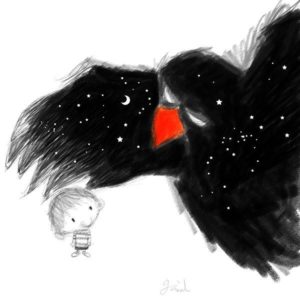 the behavior can appear similar, however the person experiencing a spiritual crisis is introspective, reflective, consciously questioning and examining the paradigm they are operating in. They are actively looking to transform their reality system, whereas someone in a psychotic episode employs much less agency. A psychotic episode is emotionally regressive, and often damaging to occupational functioning and personal relationships. While a spiritual crisis may involve a period of dysfunction, the outcome is generally more progressively transformative. The danger is in confusing the two in the initial stages. Medicating the latter can shut down the positive aspects of the transformation. Both experiences need to be cared for with empathy, compassion, and understanding.
The Icarus Project is a support network for people who have been, or could be given a mental health diagnosis. Their vision is to accept the entire range of human experience without the confines of categories, labels, and diagnoses. Stay tuned for more in-depth information on this in a future podcast.
There is value in exploring the spectrum of realities, rather than mindlessly ascribing to the commonly accepted perception of what is normal reality. Whether one is having a psychotic episode or a spiritual crisis, from the viewpoint that nothing is broken and nothing is lacking, one can go through either experience with resilience for one's own well-being. In future conversations, we will explore further how each of us interact and intersect with our collective consciousness.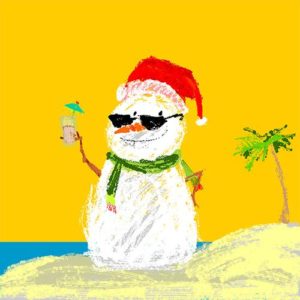 In the meantime, refining your awareness of your breath, body, thoughts, and emotions is the foundation of maintaining physical, mental, emotional, and spiritual harmony. Yoga and meditation are excellent tools. The breath as it enters and exits the nostrils is the lifeline to keep you safe in your practice. Awareness and Equanimity are the two wings of Peace.
I wish everyone a peaceful, joyful, healthy, prosperous, harmonious transition into 2018 filled with meaningful time spent with loved ones and new friends. May Peace Prevail in All Our Worlds!