Listen to "Bachelorettes – Welcome (and House) The New Race in India"

Podcast: Play in new window | Download (Duration: 20:44 — 19.0MB)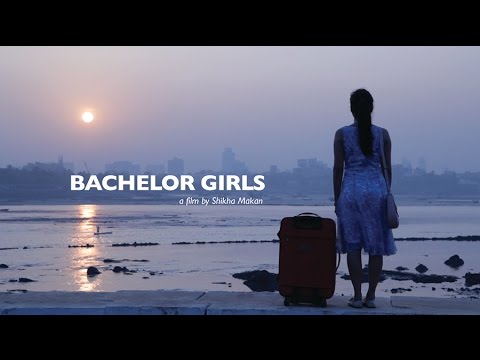 Bachelor Girls is a 2016 film by Shikha Makan about the challenge of finding appropriate housing as a single woman in Mumbai. Housing societies, otherwise known as apartment complexes, overtly discriminate against "unmarried" women, or "bachelor girls". They make claims about being unable to keep the women safe from dangerous influences, "rackets", as well as concerns about the "corrupting" impact of single women on the environment of the community inside the gated community. Chairmen and committees have the final say on who is offered a lease. Security guards keep the women who are offered housing under constant surveillance, tracking who visits, what time of day, how long they stay, and how often.
Shikha moved to Mumbai from Delhi about ten years ago. She imagined Mumbai as an open-minded, liberal, inclusive city safe for women. As she and her friend were searching for housing, the rental agents referred to them as "bachelors". At first she found it humorous, until she realized the extent of the gender discrimination at play. When finally Shikha and her friend found housing, Shikha felt uncomfortable with the behavior of the guards, and with the disdainful looks from the other residents. One night, returning from work quite late, she requested a male colleague to drop her off at her flat, as she was concerned for her safety from the guards. She and her colleague were stopped at the gate by the guards, the chairman of the apartment complex came out, spoke to her in a derogatory tone, and accused her of bringing home a "client". The chairman insisted her father needed to appear within 24 hours or she would be required to vacate.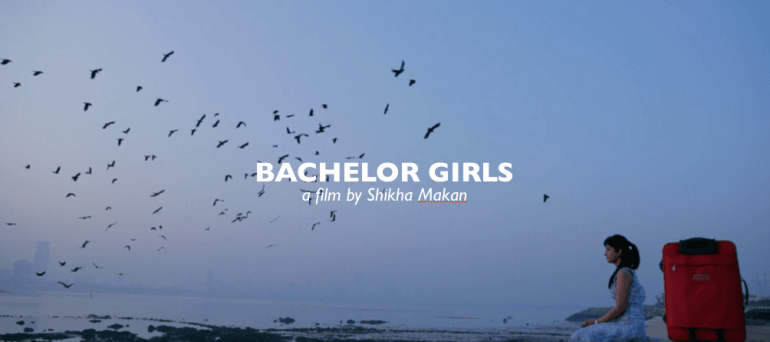 When Shikha started exploring this phenomenon she discovered housing discrimination based on marital status is a huge problem not only in Mumbai, but all across India. Bachelor Girls documents the stories of many women in Mumbai, along with the viewpoints of the chairmen and committee members of apartment complexes, registrars, and municipal officials. It's an eye-opening film. The film has sparked an outpouring of stories from women all across the country. Film screenings are followed by rich and moving discussions in which women share their struggles to fulfill their dreams and find freedom in India.
I also have experienced this bias as I've searched for temporary housing in Pune. I have traveled to India a few times. As I have looked for short-term, safe, flexible, and affordable accommodation I have heard many landlords unabashedly say they do not rent to single women, they require the husband to sign the lease in person, or they will ask me to vacate if a husband doesn't appear in the next few months. They also proudly claim to not allow foreigners to live in their housing societies. I won't name and shame them here. There's no compunction about overtly proclaiming their prejudice. Not unlike the brazen neo-Nazis with their newly Trump sanctioned "freedom of expression".
India lacks a comprehensive anti-discriminatory statute. The provisions prohibiting discrimination in the Indian Constitution only apply to the public sector. Housing societies are private entities. On 1 May 2016 the Central Government of India put into effect anti-discrimination rules in the Real Estate (Regulation and Development) Act (RERA). Even though RERA is a national law, real estate is under state jurisdiction. Each state was given until 1 May 2017 to draft and implement compliant rules.  The law now states nobody can be refused housing based on religion, caste, creed, gender. Although many complaints have been filed about discrimination based on marital status, it isn't clear whether marital status is included in the anti-discrimination rules. The practice continues unabated, without embarrassment. As recently as last month,  several landlords I personally polled unhesitatingly stated they do not rent to single people. Many housing societies still regularly discriminate against Muslims, Dalits, non-vegetarians, non-Brahmins. In 2005 the courts upheld the right for a historically Parsi housing society in Mumbai to refuse offering housing to a non-Parsi male. This set a precedent, giving all housing societies the right to refuse anyone on any basis. It is not clear how this ruling interfaces with the new RERA rules. Most people who are refused housing do not take legal recourse because the justice system in India is so back-logged, corrupt, and untenable. People also do not want to gain a reputation for being "trouble makers" as the primary need of the moment is housing.
The surge of single women into the modern urban economy requires a sea change in attitude about what constitutes "Indian culture".  A living culture grows, like yogurt. If it stagnates it is dead. "Indian culture" has an ancient history of emancipated women, the moods and forms of which are every changing, like the Goddess Devi. Indian culture also holds high the values of hospitality, neighborliness, and caring for each other, all essential to create an environment safe and welcoming for everyone. Every human being has the right to choose to be economically independent and access opportunities for creative self-expression. This right extends to, (and is not limited to), women, including single women. Safe and affordable housing is a fundamental component to exercising that right. At the moment the values of tolerance and appreciation for people who may live, or look, differently than the majority are critical for generating peace, harmony, and well-being for all of us.
You can learn more about the work of Shikha Makhan at her website. You can get updates on screenings and the upcoming release of the film online on the Facebook page for the film, Bachelor Girls Film. Here's the trailer:

If you've got a story you'd like to share, please comment below or contact me, or Shikha.