Listen to "Monkeys In Your Graduation Wrench?"

Podcast: Play in new window | Download (Duration: 24:25 — 22.3MB)
Last week was graduation week for seniors at Kennedy High School in Richmond, California. It's rated one of the worst schools in West Contra Costa County, which is one of the worst school districts in California, and California has one of the lowest public school systems in the United States. The four year graduation rate at Kennedy High School is around 60-70%. Ms. Katie Lenahan and Ms. Folashade Modupe, both former teachers at Kennedy High, return to Nei Jing Now! to share with us what difficulties students face in getting educated and graduating.
There are serious skill gaps in reading and math without enough teachers and support to complete core curriculum classes. This is compounded by racial tensions, stereotype threats, and violence in homes, the community, and at school. Youth often act out and lack discipline. Katie and Folashade point out that often these behaviors problems stem from the trauma these kids have experience in their lives. There are not enough resources within the schools to help kids recover sufficiently to have the mental space to learn effectively. We question the wisdom of basing school funding on property taxes, which vary so widely that opportunities and resources are not equitably available to all youth.
Study after study show that education improves health and well-being, independent of race and income. According to the National Poverty Law Center, better educated people have fewer illnesses and live longer, even more so than the difference in health behaviors can account for. The say,
"The mechanisms by which education influences health are complex and are likely to include (but are not limited to) interrelationships between demographic and family background indicators, effects of poor health in childhood, greater resources associated with higher levels of education, a learned appreciation for the importance of good health behaviors, and one's social networks."
The National Bureau of Economic Research concurs stating that those who don't complete high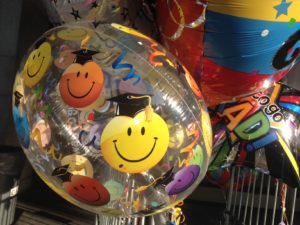 school have twice the mortality rate than those with some college when they are age 25-64. For girls and women the impact of education on their well-being is profound, and the benefits extend to their children. A report by the Commission to Build a Healthier America cites data from the National Center for Health Statistics indicating that babies of more educated mothers are less likely to die before their first birthday, and in general the children of more educated parents enjoy better health.
If you want to do something to help educate our youth, think actively about education, get involved, become a mentor, tutor, or even a teacher, and promote the value of education.  If you are someone, or you know someone who didn't graduate, often there are other ways to graduate. New York City offers some alternative ways to complete your education. They suggest:
 Stay at your school. Depending on your age and school history (credit accumulation and Regents examinations) – staying in or returning to – your home school may be the best option for you.
 Enroll in a school or program that can help you get back on track to graduation. If staying in current school is not the best option, the schools and programs in this directory might be right for you. They include smaller classes, personalized learning environments, and connections to college and careers.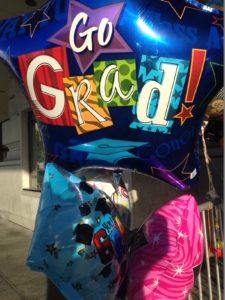 It is worth the trouble to explore similar opportunities in your own locality. The Anchorage School District Graduation Support Coordinators have put together a step-by-step guide intended for use by "anyone in any high school in America who is working to help struggling students graduate." Here's the link to the manual, free for anyone to download. They've also created a video sharing the "stories of struggling students who found success, and how graduation coaches and other caring adults helped them to find it."
If you didn't graduate this year, remember Life is Improvised and in all improvisational art forms there is no such thing as failure. It's all about being aware of what your life is offering, accepting it, working with it, moving forward, and serving the story of your life. If you want to continue to learn, to have a healthy and happy life, then improvise, and use the resources you have at hand. You may remember the illiterate woman in Ethiopia, Ms. Mamitu Gashe, who has become one of the world's most experienced fistula surgeons, even training doctors from all over the world. Eventually, after becoming an excellent surgeon, she decided she wanted to learn to read and started attending night school. True, your school may not have enough funds, class sizes are too big, and there's violence, drugs, and treachery all around, you can still choose to learn. Forget wallowing. Get Creative. It's the UnPrescription! And if you feel like sharing, I'd like to hear the stories of your struggles and successes in education. Please comment or contact me here.