Listen to "Stand Up and Say Your Name"

Podcast: Play in new window | Download (Duration: 18:25 — 16.9MB)
It's been one year since the death knell of misogyny tolled when six drunk men in New Delhi
committed the heinous crimes of assault, robbery, battery, rape, and murder. Let's name them here: Ram Singh, 36, Akshay Thakur, 28, Mukesh Singh, 26,  Vinay Sharma, 20, Pawan Gupta, 19, and Raju, 17. The sociopathic violence these men indulged in ignited a spark that galvanized the globe against the worldwide war on women. Though males are still raping females on a daily basis everywhere, we are making definite progress in the slow process of recovering from the scourge of sexual violence plaguing the planet.
As I pointed out last year, we each bear our share of the burden of collective responsibility for participating in the culture of misogyny, innocently, reluctantly, or wholeheartedly. We also must place blame squarely on the shoulders of perpetrators. Part of the practice of what has been dubbed "Rape Culture" is to blame the victim. Even if we don't do this overtly, we also don't point our fingers directly at the criminals. We, and the media, refer to that hideous crime last December as the "Delhi Gang Rape", as if that was the only gang rape ever in the history of Delhi. We also refer to the abominable gang rape committed by players of the football team in Ohio as the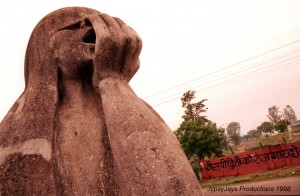 "Steubenville Rape Case".  We do the same thing for corporate criminals. We call the 1984 Union Carbide Gas Disaster the "Bhopal Gas Disaster." We refer to the Chisso Mercury Disaster in Japan as the "Minamata Bay Disaster".  How about the "Seveso Dioxin Disaster"-How many people know off the top of their heads who owned that chemical plant? Why do we say "Hiroshima" and "Nagasaki" instead of the United States Atomic Bombing of Hiroshima and Nagasaki? Sure it's more of a mouthful to say all that. But let's face it, crime is cumbersome. We protect the perpetrators of these transgressions against humanity through a mirage of words. We participate in blaming the victim when we don't name the criminal.
Even as it is essential to name the criminal, it is also empowering to shed the shame associated with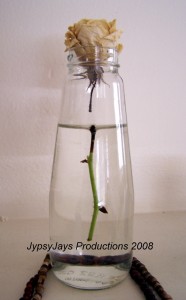 surviving sexual violence. Many survivors of sexual violence prefer to remain anonymous because we blame the victim. We consider it her dishonor, rather than the disgraceful reprehensible behavior of the guy(s) who did it. It is up to us as members of society to shatter the stigma. Jyoti Singh Pandey's father did exactly that by releasing her name to the press. Jyoti didn't believe this event was the end of her life. She wanted to live and pursue her dreams. The five men who raped the 22 year old photojournalist in Mumbai did not squelch her spirit either. She, and her family, like Jyoti and hers, didn't fall prey to notions of "family honor", but rather stated she would surely overcome the trauma. In the USA, Daisy Coleman, even as she has struggled severely to recover from the life threatening trauma of rape and being left to freeze to death, stands firm in her refusal to be a continual victim of the humiliation heaped on her. That's why she says she's "saying her name." She is demonstrating a stalwart resolve despite the impossible injustice executed by supposedly rational adults. She is demolishing a misplaced blame by simply standing up and saying her name.
(Also, though grammatically correct, it is a misguiding use of subject and verb to say a female was raped. It doesn't place responsibility where it actually lies. In most cases, a male rapes a female. It's an empowering difference to use the correct subject and verb when referring to the occurrence.)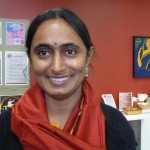 In this short podcast with Ms. Kavita Krishnan, Secretary of the All India Progressive Women's Association, we talk about some of the gains made in making life safer for women in India. She tells us about the victory of outlawing the feudal tradition of landowners demanding wedding night rights from Dalit women laborers, and the relevance of struggles for homestead rights for Dalit families for the safety of the females. In the past year amendments were made in some aspects of criminal law in India. More crimes are recognized as violations including stalking, intimidating, voyeurism, circulating photos without consent, acid violence, and disrobing. "Security blankets" have been removed that used to protect non-military public officers, such as police, when they failed to register complaints or actually committed sexual crimes themselves. Medical treatment for survivors of rape and acid violence must now be given without charge. The new laws increase jail terms, and even bring back capital punishment for rape resulting in coma or death, and "as far as possible"verdicts must be made within 2 months of filing charges. Marital rape is still not considered a crime, even the rape of a married girl under the age of 18. The new laws do not address sexual violence against men or transgender people. Military personnel are still immune and are still raping women, most often Dalit and Adivasi females, and getting away with it. We've come a long way and have a long road ahead in India.
Kavita also shares with us a poignant poem penned by the late revolutionary Hindi poet Gorakh Pandey. Below is the Hindi version as well as my translation in English. More of his Hindi poetry can be found at Kavita Khosh.
I invite you to share with me your stories of prevention, resistance, courage, and resilience with respect to sexual violence. If you wish to stay anonymous I will respect your preference. I will also support you if you are ready to participate in shattering the shame and stigma associated with sexual violence by standing up and saying your name. Please feel free to contact me confidentially and privately through the contact form on this website.
घर-घर में दीवारें हैं
दीवारों में बंद खिड़कियाँ हैं
बंद खिड़कियों से टकराकर अपना सर
लहूलुहान गिर पड़ी है वह
नई बहू है, घर की लक्ष्मी है
इनके सपनों की रानी है
कुल की इज्ज़त है
आधी दुनिया है
जहाँ अर्चना होती उसकी
वहाँ देवता रमते हैं
वह सीता है, सावित्री है
वह जननी है
स्वर्गादपि गरीयसी है
लेकिन बंद खिड़कियों से टकराकर
अपना सर
लहूलुहान गिर पड़ी है वह
कानूनन समान है
वह स्वतंत्र भी है
बड़े-बड़ों क़ी नज़रों में तो
धन का एक यन्त्र भी है
भूल रहे हैं वे
सबके ऊपर वह मनुष्य है
उसे चहिए प्यार
चहिए खुली हवा
लेकिन बंद खिड़कियों से टकराकर
अपना सर
लहूलुहान गिर पड़ी है वह
चाह रही है वह जीना
लेकिन घुट-घुट कर मरना भी
क्या जीना ?
घर-घर में शमशान-घाट है
घर-घर में फाँसी-घर है, घर-घर में दीवारें हैं
दीवारों से टकराकर
गिरती है वह
गिरती है आधी दुनिया
सारी मनुष्यता गिरती है
हम जो ज़िंदा हैं
हम सब अपराधी हैं
हम दण्डित हैं ।
-गोरख पाण्डेय
Every home has its walls
The walls have closed windows Crashing against closed windows
She has fallen, her head bleeding
The new daughter-in-law is
the Goddess of Prosperity
She is his dream girl
She is fully respected
She is half the world
Where she is worshipped
The gods reign
She is Sita, She is Savitri
She is the mother
She brings the light and bliss of heaven
But crashing against closed windows
Her head is bleeding
She has fallen
She is an equal under the law
She is free
In the eyes of the elders
She is even an instrument of wealth
They are forgotting
Above all she is a human being.
She needs love
And open air But she's crashing against closed windows
And falling down bleeding
She is trying to live
But is choking to death
any kind of living?
In every house there's a charnel ground
In every home there's a gallow
In every house there are wallss
She keeps crashing into the walls
And falls
Half the world falls
All of humanity falls
Those of us alive
We are all guilty
We are punished
-Gorakh Pandey