Listen to "Chew, Don't Grind"

Podcast: Play in new window | Download (Duration: 56:43 — 51.9MB)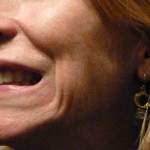 TMJ disorders, temporomandibular joint disorders are largely related to stress. Occupational stress is a huge factor in the stress people experience in their lives. In this episode Dr. Bob Harrison and I discuss the relationship of TMJ disorders with the epidemic of occupational stress. August Moore gives us the Feldenkrais perspective on the relationship of the temporomandibular joint and the rest of the body, and Gaylene Newquist shares the value of hypnotherapy in addressing TMJ disorders. Have a listen and remember, chew, don't grind.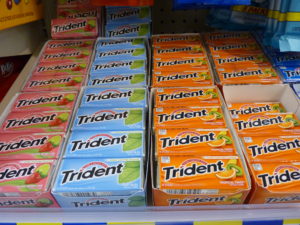 My Daddy,
He gave me a rupee
To not act like a groupie
But I was too groovy
So instead I bought some bubble gum
Peppermint
Spearmint
Cinnamon
Bubblemint
Wintermint
Cinnamint
and Sweetmint
My Auntie,
She gave me a paisa
To prune the acacia
But I was in Malaysia
So instead I bought some bubble gum
Tropical
Strawberry
Banana
Apple
Watermelon
Coconut
Pineapple
Tangerine
and Mango
My Uncle,
he gave me an anna
To go kiss my grandma
But she was scolding grandpa
So instead I bought some bubblegum
Raspberry
Almond
Vanilla
Lemon
Cherry
Grape
Peach
Orange
and Berry
My Mama,
She squeezed me with a hug
Cause I'm as cute as a bug
So I chewed and blewed a bubble
As big as the Hubble
Lemon lime
Cotton candy
Fruit punch
Sour apple
Juicy fruit
Cola
and Original
 -jaysi, 2013