Listen to "Update After The Dirty Seven Debacle"

Podcast: Play in new window | Download (Duration: 19:41 — 18.0MB)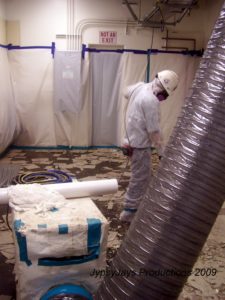 It is Mesothelioma Day in the United Kingdom. Mesothelioma is a rare malignant cancer of the protective lining of the internal organs of the body. About 80% of people with mesothelioma have a history of exposure to asbestos through their occupation or their environment. It most often arises in the lining of the lungs, the pleura. Malignant mesothelioma can also occur in the lining of the abdominal cavity (the peritoneum), the lining of the heart (the pericardium), or even the lining of the testicles (the tunica vaginalis). Occupations associated with high levels of exposure to asbestos include ship building or ship wrecking, cement manufacturing, ceramics, mining, auto brake manufacturing or repair, insulation work, construction, and railroad repair. Malignant mesothelioma is usually fatal within 8-12 months.
In honor of those who have succumbed to mesothelioma, and those who have yet to be diagnosed, I bring you this special update from the front lines of the worldwide effort to ban the use of asbestos. Laurie Kazan-Allen joins me on an internet mediated phone call from London, UK. She is the coordinator of the International Ban Asbestos Secretariat. She is also the founder, publisher, and editor of the British Asbestos Newsletter, widely acknowledged to be an authoritative resource for the UK campaign for asbestos justice. For over twenty years Laurie has been documenting the progression of the campaign to ban asbestos worldwide  and achieve justice for all asbestos victims. She tells us about the drama at the Rotterdam Convention on Hazardous Substances in 2011 and 2013. It seems the Russians are leading the "Global Asbestos Mafia" now known as "The Dirty Seven"-India, Ukraine, Zambia, Kyrgyzstan, Kazakhstan, and Vietnam in hijacking international efforts to keep workers safe. We get the update on the landmark criminal case in Italy against Swiss billionaire Stephan Schmidheiny, and the late Belgian Baron Louis de Cartier de Marchienne, and Eternit asbestos conglomerates from Switzerland and Belgium. We get the good news that a UK government agency, the Committee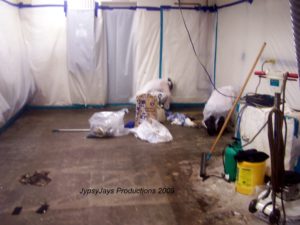 on Carcinogenicity, has determined that exposure to asbestos in childhood increases the risk of developing mesothelioma later in life. The Ban Asbestos Network of Korea is effectively using innovative strategies to advocate for eradicating exposure to asbestos.  While the Canadian asbestos mining industry has died a quiet death, Canada and the USA have yet to ban the use of asbestos. In fact, asbestos consumption in the USA has increased in the last couple years. Asia still remains the world's largest market.
Last month I posted a clip in support of an event in British Columbia, Walk for Truth-Asbestos Kills, hosted by the Asbestos-related Research, Education, and Advocacy Fund (AREA). Tracy Ford, co-founder of AREA, wrote to me with her family's story and gave me permission to share it:
"Sadly, my Dad was an electrician who worked in a mill. Both the products that he handled and his general environment contained asbestos. He and my Mum were just settling into retirement when he became ill. We struggled with the medical and compensation system in BC when he was sick and had to turn to the US for both. After his  passing we wanted to raise some money to provide to a charity supporting asbestos-related research, education and advocacy initiatives, but it turned out that there wasn't one anywhere in Canada, even though asbestos related diseases are the number one occupational killer in Canada. So, in 2010 my Mum and I decided to create one and do our part. She's trying to create a new future for herself and I work full time; so this is our "hobby" and it grows slowly, but I think we are making some impact, albeit a small one on a very large issue."