Listen to "Asbestos Kills-Walk for Truth"

Podcast: Play in new window | Download (Duration: 16:55 — 15.5MB)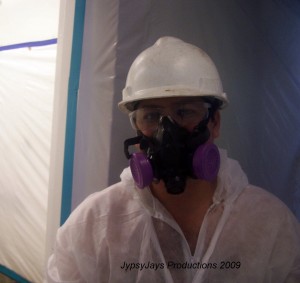 Asbestos Kills. It is still true. That's the bad news. The good news is that the Canadian Asbestos Industry is now finished. Dead. Kaput.We're making steady progress towards a worldwide ban on asbestos. We still need to contend with the Russian industry and a few other smaller miners and exporters.  Slowly but surely the winds are shifting.
In  this short clip we hear from Laurie Kazan-Allen. She is the coordinator of the International Ban Asbestos Secretariat. She is also the founder, publisher, and editor of the British Asbestos Newsletter, widely acknowledged to be an authoritative resource for the UK campaign for asbestos justice. For over twenty years Laurie has been documenting the progression of the campaign to ban asbestos worldwide  and achieve justice for all asbestos victims. She explains how the European Union and the United Kingdom came to ban the use of asbestos. The United States still has not banned asbestos. Neither has Canada for that matter. India has become one of the largest importers of asbestos while their capacity to ensure the occupational and environmental health and safety is grossly inadequate. In any case, there is no safe way to use asbestos. It will take an concerted international effort to ban the mining, export, import, and use of asbestos, and to get the asbestos industry out of the ILO and WHO meetings.
This Friday and Saturday, 21-22 June 2013, the Asbestos-related Research, Education, and Advocacy Fund (AREA) is hosting a two day event to raise awareness of the hazards of asbestos.  The event begins on Friday there will be a full day of continuing medical education for clinicians. Saturday is a fun day which includes a 3.5 km Walk For Truth-Asbestos Kills, guest speakers, a barbecue picnic, and a book reading and signing by the author of Rock Reject. Even if you don't live in British Columbia I encourage the support of our international colleagues in our collective efforts to ban asbestos.