Dear Friends,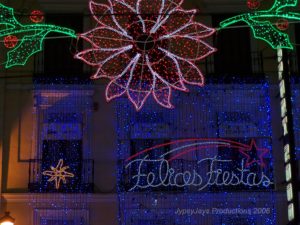 I wish each of you a very happy home stretch of the 2012 Gregorian calendar year and a beautiful beginning to 2013. I wish you plenty of relaxed time to refresh connections with family and friends, to share feasts from the fruits the year's efforts, and to rejuvenate yourselves to begin the new Gregorian calendar year rested, refreshed, and ready for whatever lies ahead. May we each continue to cultivate happiness, health, prosperity, joy, and love within and around us. May we generously share our good fortunes with each other.  May our laughter be abundant, lighthearted, wholehearted, and true. May Peace Prevail in All our Worlds.
I also thank you for your continued support for Nei Jing Now! Your financial contributions are necessary to continue bringing you high quality independent information with an interdisciplinary, integrative, and international approach to health, happiness, and well-being. Please give generously. It will make you feel really good!
All contributions are fully tax deductible through our fiscal sponsor, SHAMA, Inc, a 501(c)(3) non-profit organization that supports programs to empower, educate, and employ women and girls living in poverty in India. Ten percent of your donation to Nei Jing Now will also support the work of SHAMA, Inc.
Many thanks.
I warmly wish each of you all the very best of everything.
Warmly,
Jayshree