Dear Friends,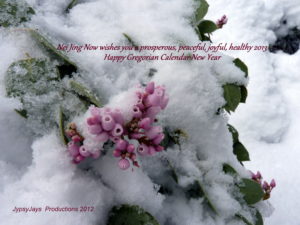 Here we are closing out 2012 and looking ahead to 2013. Nei Jing Now has grand plans for the upcoming Gregorian calendar year:
Nei Jing Now has been taken on by UCSF as one of the pilot projects for their Indiegogo crowd source funding campaign. I look forward to participating and am grateful for all your support. I am looking for a few co-campaigners to spread the world and garner enthusiasm and support to make the campaign a great success.
I am planning the first annual Nei Jing Now conference to further the dialogue around how we are to transform ourselves so that our individual and collective well-being becomes our top priority. The first conference will center on the subject of sleep as the foundation for a healthy and happy day and life. I am looking for an experienced event planner to work with me on this.
Nei Jing Now plans to launch its Primary Prevention Ambulance service in Berkeley this year. The concept is not only to promote the concepts around primary prevention, but also to offer employment training to select individuals, with particular attention to low-income neighborhoods. For this program, I am looking for a grant writer.
I am planning a one or two day Nei Jing Now film festival focusing on films that inspire us to prioritize our health, happiness, and well-being. Anyone interested in being on the team to bring this to fruition will be more than very welcome
Finally, Nei Jing Now announces the launch of consultation services through Beyond Holistic Healing Arts and Medicine. This will include yoga classes, ashiatsu sessions, family consultations, neighborhood consultations, workplace consultations, improvising happiness workshops, and gender empowerment and etiquette trainings. Stay tuned for further information forthcoming through the website
Anyone interested in participating in any of these adventures, feel free to contact me. I look forward to hearing from you.
I thank you once again for your continued support for Nei Jing Now! Your financial contributions are necessary to continue bringing you high quality independent information with an interdisciplinary, integrative, and international approach to health, happiness, and well-being. Please give generously. It will make you feel really good!
All contributions are fully tax deductible through our fiscal sponsor, SHAMA, Inc, a 501(c)(3) non-profit organization that supports programs to empower, educate, and employ women and girls living in poverty in India. Ten percent of your donation to Nei Jing Now will also support the work of SHAMA, Inc.
Many thanks.
I wish each of you a prosperous, peaceful, joyful, healthy, and happy new Gregorian calendar year.
Warmly,
Jayshree