Listen to "The Last Minute Undecided Voter"

Podcast: Play in new window | Download (Duration: 19:13 — 17.6MB)
DON'T HESITATE. THERE'S STILL TIME.
GO CAST YOUR VOTE!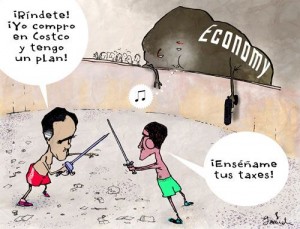 This one is for the last minute undecided voter in the United States.  I just overheard a conversation with a young man who was hesitating to go cast his ballot because he couldn't decide for whom to vote.  For him, and anyone else who may still be unclear about the issues, this is your brief primer. Political science professor, Jennifer Collins, from the University of Wisconsin-Stevens Point points out the main ways in which the candidates differ and which one is going to be more likely to improve our well-being, health, environment, happiness, and economy. Take a quick listen, and then GO VOTE!