Listen to "The (More) Holistic Candidate"

Podcast: Play in new window | Download (Duration: 14:52 — 13.6MB)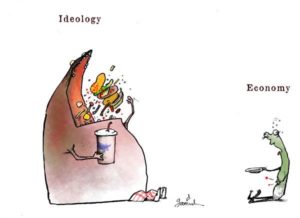 Three days left until Election Day 2012 in the USA. The question at hand is who will lead this country to a prosperity that includes health, safety, well-being, and happiness.  Who will at least not allow the deterioration of our environment? Who will attempt to ensure that all people have access to not only illness care but also preventive medical services?  Who will invest in growing an economy that is not only based on the Gross Domestic Product but also considers our Gross National Happiness?  Professor Ed Miller returns to Nei Jing Now to offer us the facts about which candidate offers a platform that is more likely to move us to a more holistic sense of well-being.
VOTE.  YOURS WILL GET COUNTED.