Listen to "The Candidates and Well-Being"

Podcast: Play in new window | Download (Duration: 12:50 — 11.8MB)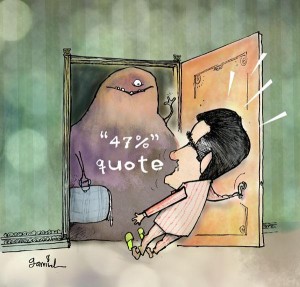 With four days left to cast your vote for the next president of the United States of America, in case you haven't decided which candidate will prioritize our well-being, yours and mine, Professor John Blakeman, political scientist at the University of Wisconsin-Stevens Point briefs us about the clear and stark differences between the policies proposed by President Obama and Governor Romney.  Take a quick listen and then
CAST YOUR VOTE! IT COUNTS!