Listen to "Your Mouth Matters!"

Podcast: Play in new window | Download (Duration: 59:20 — 54.3MB)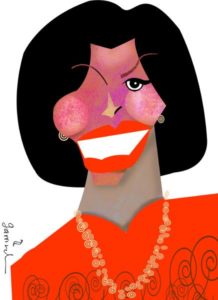 For some unknown reason most illness insurance companies do not cover the costs of treating dental problems.  In this episode I try to discover why the teeth are not considered a part of the body by medical insurance companies only to once again confirm my suspicion that actually the teeth play an extremely important role in our overall health, well-being, happiness, and quality of life.  Dental problems contribute to heart disease, diabetes, obesity, social isolation, depression, and all the secondary issues that arise from having those problems.  We need to start early by teaching children good oral hygiene and dietary habits.  We need to continue all through life to ensure that those who do lose their teeth get proper replacements so they can still eat nutritious fruits and vegetables, chew them well, and enjoy their meals.  Yet, health insurance reform in the United States, in its current form as the Affordable Care Act, does not include coverage for dental preventive  care or treatment.  And people all over the world do not realize the importance of their teeth and that oral health matters.  I discuss these issues with Professor Don Curtis from the Department of Preventive Dentistry at the University of California San Francisco (UCSF) and Professor Susan Hyde from the Division of Oral Epidemiology and Dental Public Health at UCSF.  And finally, the multi-talented Marc Antoine tells us his experience of how dental care works under the national health service in France.
The concluding poem for this episode is a letter from a dear belated family friend, Uncle Mike Rooprai, to his daughter, and my friend, Tiffany, when she was very young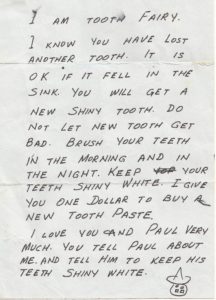 What's your opinion?  Is oral health discussed and taught to children in your country in a systematic way?  Is it easy to access preventive dental care and treatments for dental problems in your country?  Is it affordable?  Should preventive dental services be included in the Affordable Care Act in the United States? Should implants and dentures be subsidized for people who can't afford them in order to prevent further complications with their health? Feel free to share your thoughts and perspectives here or on our facebook page.  Nei Jing Now would like to know from you.
For those of you looking for more information on how to keep your mouth healthy you can go to Mouth Healthy, of course.  Oral Health America is a non-profit organization that works with the disabled and underserved. The American Association of Public Health Dentistry is the organization primarily responsible for research, programs, and advocating for dental public health policies.