Listen to "The Initial Inheritance of Habits"

Podcast: Play in new window | Download (Duration: 1:00:34 — 55.5MB)
Is there a genetic component to habits? What effect does the first environment have on habits? Often genetic factors and initial environments both contribute to one's inheritance.  In this issue of Nei Jing Now we talk to Dr Ray White, geneticist and director of the UCSF Gallo Center, Dr. Clem Donahue, pediatrician and director of the Epiphany Center, a health clinic for drug exposed children and their families, and Joe, environmental and community health activist and author about his initial inheritance.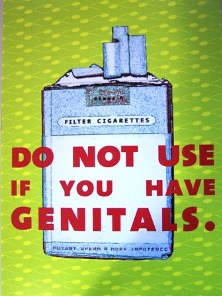 i am in the back seat
right rear window
as we crawl through
no toronto traffic
it takes all my might
to hold back the directives
and expletives
to signal and change lanes
to pass the slow poke in front
to step on it
to make the yellow light
or i'm going to miss my flight
as my knuckles turn white
and i clench my teeth tight
it hits me
with the clang
of metal on metal
i am banged over the head
by the clashing of dreams
as our lives flash before me
its as clear as a scream
i am living
my father right now
who also cannot bear
to be in any position
but the driver's seat
my dear cousin drives
exactly as slowly
and timidly
as my dear uncle
here we are driving down
this hall of mirrors
reflected into each other
ad infinitum
fathers upon fathers
upon fathers upon…
we have been created
in the image of
our mothers and fathers
there is no escaping it
even if we step out
of the line of likenesses
to face our own form
and trace the outline
of our own hearts
and thank and forgive
them for exactly
who we are
and for getting us
where we are
exactly right now
racing down the platform
boarding the departing vessel
–jaysi, 2002