Listen to "Habit Formation"

Podcast: Play in new window | Download (Duration: 56:37 — 51.8MB)
What do some kids think, feel, and know about habits and substances around the time when the foundations of habits are being formed?  "They" say it starts around 9 or 10 years of age these days.  And we just keep growing from there.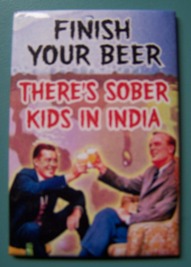 just say no?
just say yes
to breathing and wishing
and giving and living
to feeling and thinking
and dreaming and believing
to loving and laughing
and dancing and singing
yes, say no
to darkness and downward and doubting
to stingy and clinging and cringing
to nothing and never and nonsense
just stay centered
in clarity
and sincerity
in generosity
and kindness
in respect
for now and here
and the life
in between them
just stay above
the influence
of profit and motive
of status and image
say yes!
to everything within you
emotions sensations
every moment
by moment
just say
yes
to being real
just be
yourself
–jaysi, 2008